Marketing & business coaching
Just as you've gotten the hang of the latest marketing trends, new ones arrive to leave you behind all over again. Sound familiar? If you aren't a marketer but looking to find out ways to grow your business or where you could improve, we've got you covered. Our workshops and coaching sessions can help you and your team kickstart your marketing plans, guide you through the marketing strategy process and work out what resources you need to effectively implement your plan.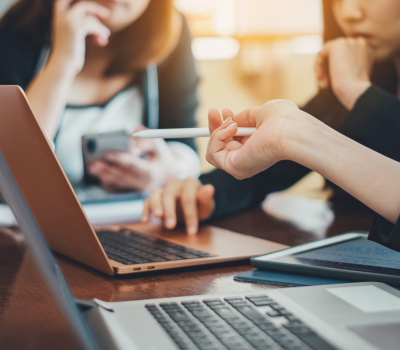 We're business professionals just like you, so understand there are always areas you or your team can improve on. Our sessions could entail a simple one-off refresher for the CEO, or an in-depth outline of the basics for your entire team. Unlike online courses or webinars, our sessions are one-on-one where we take the time to flesh out your exact desires or problems, using your goals and objectives to develop tailored content to get your knowledge where it needs to be.
Interested in Marketing & Business Coaching?
drop us a line and keep in tell Us About Your Business